Subscribe to our newsletter
Fill in the fields below and be the first to receive news and offers tailored to you!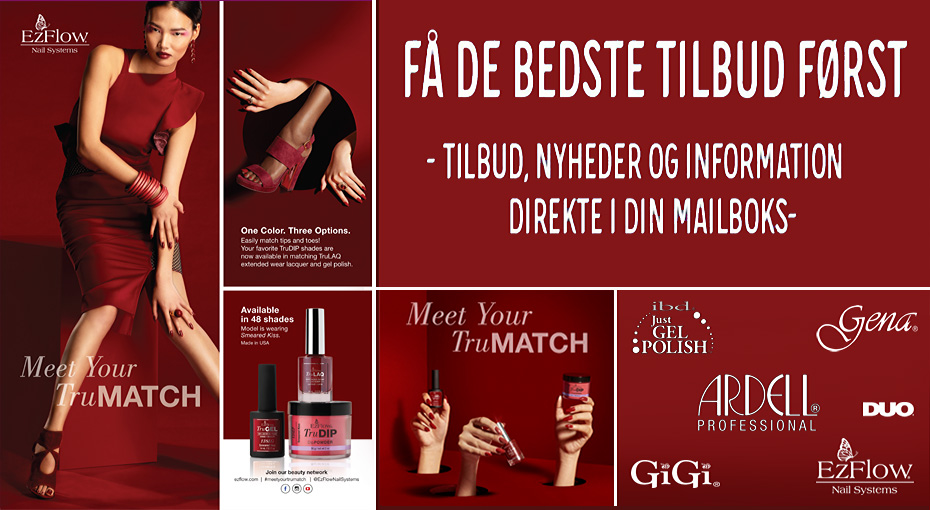 Conditions for registration: Newsletter terms and conditions at B4Beauty k/s. By creating an email subscription with us, it is accepted that we send out newsletters to the specified email address. In the newsletters we share our knowledge with you. The starting point is loyalty marketing and the content can be news, cases, trends, tips for better conversion, behavior-based communication, etc. The service is electronically based, which means that you as a member receive information via e-mail. Membership is free. Collection of data: You consent to B4Beauty k/s registering the information provided at registration. The information is not sold, rented or disclosed to third parties. The information is collected for internal use only and stored on a secure server. Unsubscribe from email subscription: Your email subscription can be unsubscribed at any time and all information associated with the email subscription will be deleted. It can also be done directly from the newsletters sent out. Your rights: Your rights in connection with our processing of personal data comply with the Personal Data Processing Act. You have the opportunity at any time to know what we have registered about you (right of access).